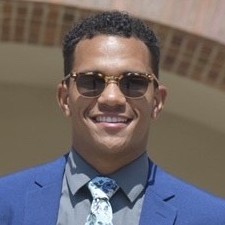 Kentucky State University student-athlete named Newman Civic Fellow
---
A Kentucky State University student-athlete was recently named a Newman Civic Fellow.
Cameron Galloway, a senior from Paducah, said he felt very accomplished when he found out he was receiving the designation.
"Of all people on campus, I am the one that the administration and the President pointed out for being the most effective and engaged student to the community," Galloway said.
The one-year fellowship is an opportunity to develop strategies for social change for community-committed students from Campus Compact member institutions that supports students' personal, professional and civic development, according to its website. Fellows are nominated by their president or chancellor based on their potential for public leadership.
The social work major has been highly involved in advocating for foster rights, including participation and input for a foster children's bill of rights passed in Kentucky in 2019.
Galloway said the designation showcases his hard work as an outstanding leader on campus and in the community.
"It also shows the amount I have grown throughout my life while consistently showing resilience in my everyday life," Galloway said.